Events
Dinners in the vineyard,
events and informative
sessions linked to
the world of wine.
Taste
Have you ever wondered how wine is made? Are you curious?
If you want to spend some more time here, you'll learn everything you need to know on wine. We'll visit the vineyard and the cellar, and we'll tell you how the transformation from grape to wine takes place. Than we'll open our bottles together, for a tasting paired with a platter of local products.

DURATION OF THE VISIT
About an hour and a half

LANGUAGES SPOKEN
Italian and English

COMPULSORY BOOKING
Tours and tastings are subject to availability

PETS
Your pets are welcome!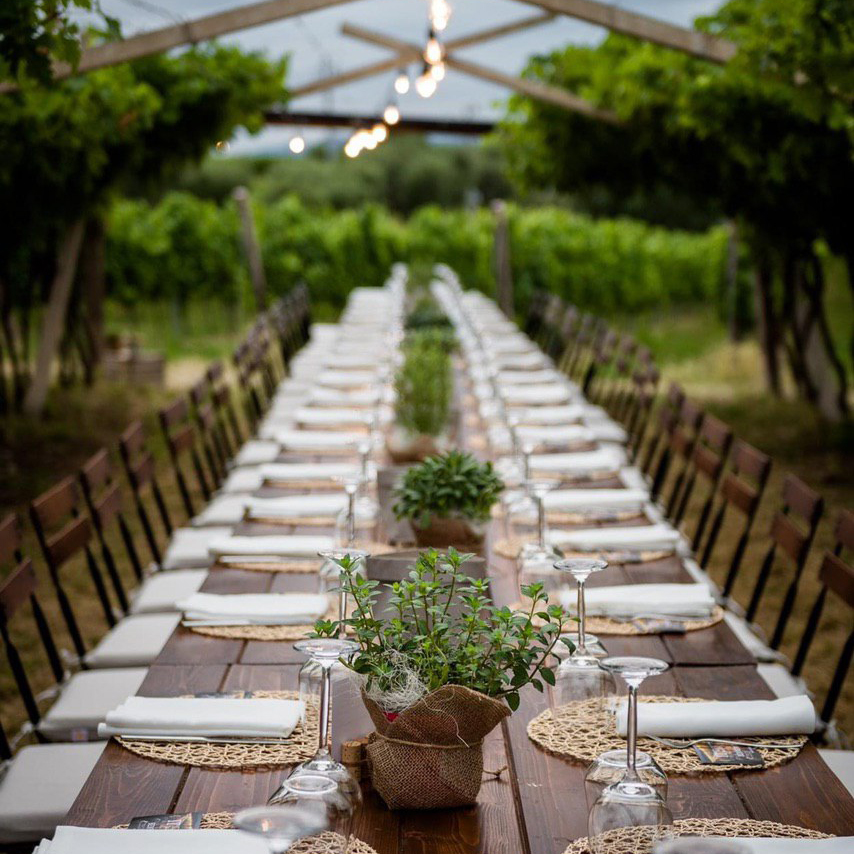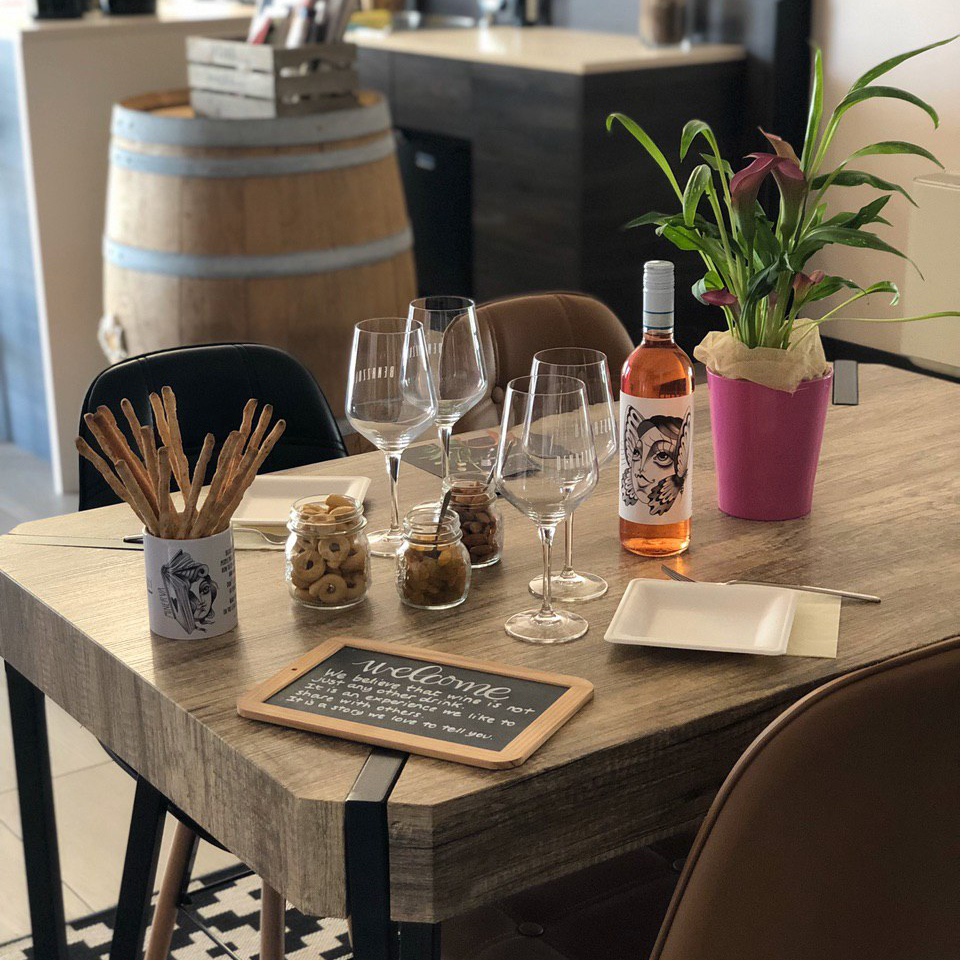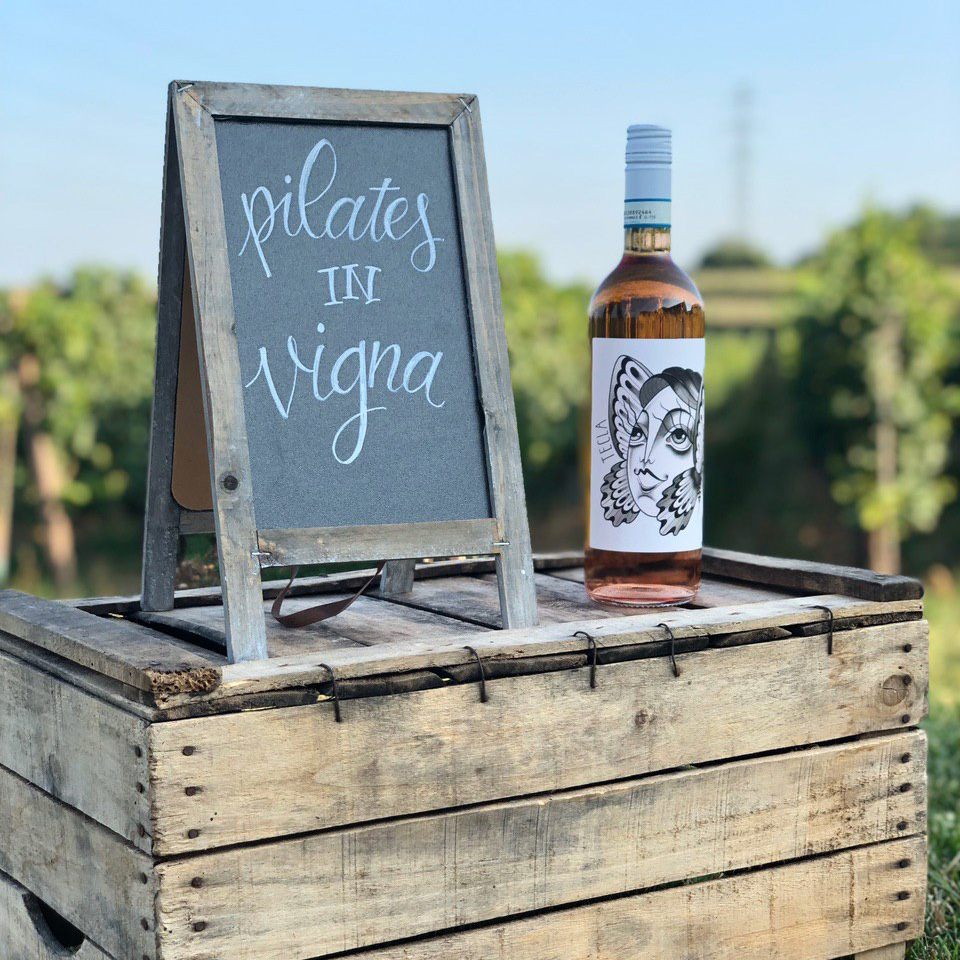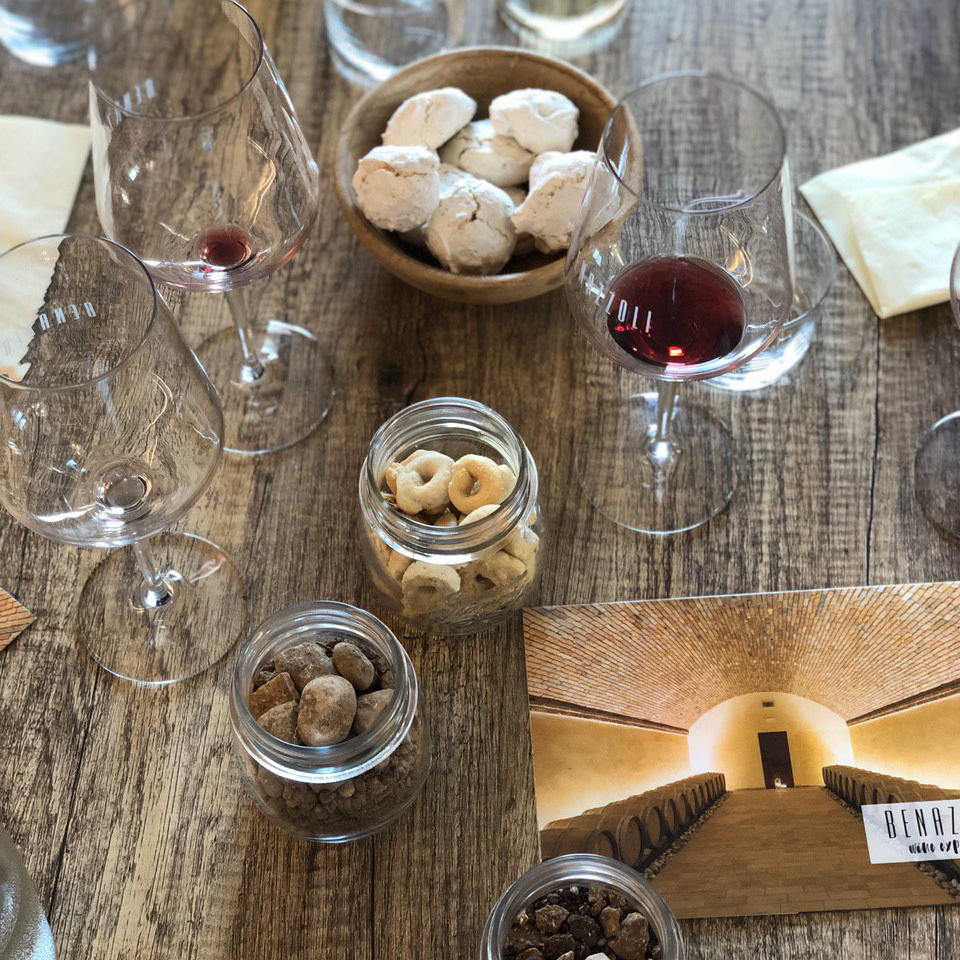 Events
During the year we organise various events at our winery linked to the world of wine.
Our dinners in the vineyard, for example, are moments of conviviality, light-heartedness and joy, at which you will be able to enjoy a nice glass of Chiaretto with your friends in the shade of our vines. And if you want to clear up any doubts you may have about vinification, you can take part in our introductory courses about wine.
Our location is available for private events too.
Follow us on Instagram and Facebook, or subscribe to our newsletter to keep up to date with our events.
Buy